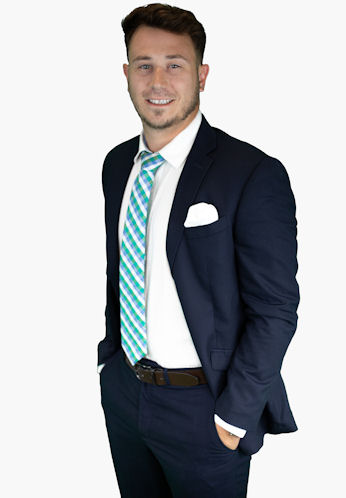 With a larger-than-life personality, Brendan Murphy's enthusiastic approach to real estate is driven by his goal-oriented, athletic background and he will perform tirelessly to hit it out of the park for you! Brendan is a licensed real estate agent in the Commonwealth of Massachusetts, he is a Realtor and a member of the National Association of Realtors, The Massachusetts Association of Realtors, and the Realtor Association of Pioneer Valley. He has recently joined Kelley & Katzer Real Estate, LLC as a Salesperson and is excited to help Buyers and Sellers with their Real Estate Needs.
Brendan is a lifelong resident of West Springfield where he graduated from West Springfield High School. (2010) He attended AIC on a Collegiate scholarship, and also attended Holyoke Community College where he studied sports and recreational management. Brendan's love for the value of athletics clearly shows as he devotes free time to coaching a local Youth Travel Baseball Team. He is committed to making a positive impact in the lives of young people through youth sports.
Brendan wears many hats; he is also an active member of the Local 999 Laborer's Construction Union where he has worked on various local construction projects. He is a hands-on type of guy who understands general carpentry and loves to be able to work with clients, assisting them every step of the way throughout the property buying and selling processes.
Brendan, a natural coach with a genuine passion for helping others, has made real estate his number one mission. As it so happens, Brendan and his fiancé, Regina Burns, are currently in the process of purchasing their first home in West Springfield! He brings personal experience, dedication, and industry knowledge when representing Buyers and Sellers. Brendan can be your "Go to Realtor" to help you whether you are buying or selling a home or an investment property!
Brandon1952