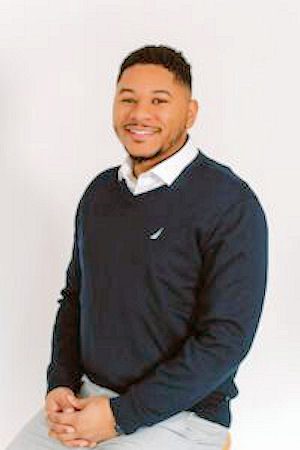 Brandon Ford….He will make you feel fill right at ease the moment you meet him. He has this special way about him to make everyone around him feel comfortable. Brandon is also very ambitious, knowledgeable and someone that you can put your trust in.
Brandon is a Licensed Real Estate Agent in the Commonwealth of Massachusetts, he is also a REALTOR, a member of the National Association of Realtors as well as a member of the Realtor Association of the Pioneer Valley.
A lifelong resident of Springfield, Brandon graduated from Springfield Central High School. After graduation he was recruited to play tennis for American Internal College then he attended Springfield Technical Community College and Holyoke Community College majoring in economics and finance. His financing background will be a benefit to his clients that are thinking about purchasing or selling a home.
From an early age his interest in real estate had been sparked by his father being an architect. Seeing the blueprints and plans of new builds inspired his passion about real estate. As he matured, he wanted to create avenues for his own personal growth. Today, he currently owns and manages a multi-family home in the local area. His experience in real estate investing enables him to give his clients valuable insight, the hands on know-how, much more so than any other agent can. Not only does Brandon have the experience in the multi-family arena he is well versed in the residential housing marketplace.
Brandon's goal is to provide his clients with honest reliable service. He is someone you can trust to make your dreams of homeownership come true.